Your journey, your conditions.
Car rental from one day to several months, in Bratislava, Košice and Schwechat Airport.
Short-term car rental
Long-term car rental
Rent a car for 1-24 months. Choose your vehicle from our fleet and enter your request for ​​the car and we will fulfill it. You will choose the rental length that suits you.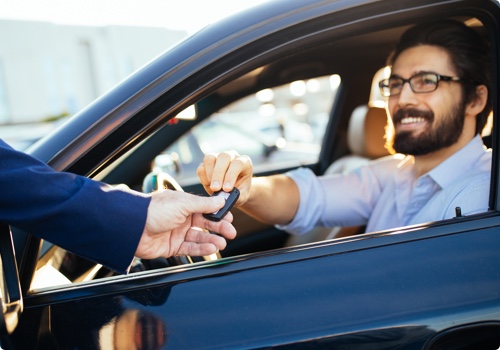 Car rental in 2 steps
It's really simple and fast. If you don't believe it, check it out in our
article.
References
We put customer satisfaction first. Your
good experience is our goal
. To help us achieve this goal we need your
feedback.
Add new
Peter Zajac
Wir möchten uns bei Ihnen für die professionelle Herangehensweise, den Service, die Bereitschaft und auch die problemlose Lieferung des Autos nach Datum und Ort bedanken. Das Auto war super fertig, gereinigt und wir können es nur empfehlen. Wir werden uns in Zukunft definitiv an EDENCARS wenden. Peter Zajac
Konstantin
Уважаемые господа! Здравствуйте! С 8 по 22 февраля наша семья арендовала у Вас автомобиль Шкода Фабия Мы были рады, что обслуживание было на уровне VIP!! Нас встретил в зале аэропорта молодой человек Давид с большой любезностью, несмотря На то, что нас очень долго задержали в очереди на границе. В офисе мы получили подробные инструкции о пересечении границ Европейских стран, транспортных сборах и налогах. Приятно удивили разумные цены на аренду авто и страховки. Офис находится в 50 метрах от здания аэровокзала и авто предоставляется там же. Так же вежливо и приветливо Давид встретил нас при возвращении. Автомобиль был в прекрасном состоянии, с автоматической коробкой, Ассистом паркинга, почти новый. Проблем никаких не возникло. Большое спасибо Edencars за высокий уровень обслуживания при Самой приятной цене, которую мы имели при аренде машин в Европе.
"
New cars
Our cars are max 24 months old.
Friendly customer service
The whole process is done personally with our specialists
Free delivery
We will deliver your car to a chosen place in Bratislava.
VIP program
Always something more for loyal customers