Journey. Freedom. Experience.
Rent your car without waiting in Bratislava, Vienna(Schwechat), Kosice.
Short-term car rental
Long-term car rental
Rent a car for 1-24 months. Choose your vehicle from our fleet and enter your request for ​​the car and we will fulfill it. You will choose the rental length that suits you.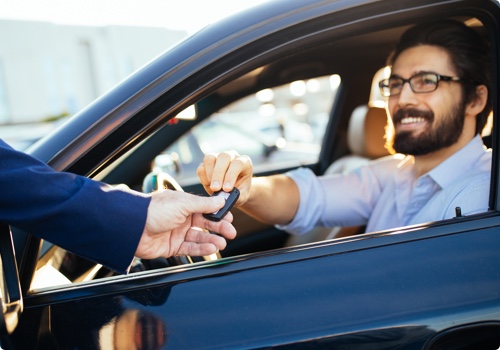 Car rental in 2 steps
It's really simple and fast. If you don't believe it, check it out in our
article.
References
We put customer satisfaction first. Your
good experience is our goal
. To help us achieve this goal we need your
feedback.
Add new
Konstantin
Уважаемые господа! Здравствуйте! С 8 по 22 февраля наша семья арендовала у Вас автомобиль Шкода Фабия Мы были рады, что обслуживание было на уровне VIP!! Нас встретил в зале аэропорта молодой человек Давид с большой любезностью, несмотря На то, что нас очень долго задержали в очереди на границе. В офисе мы получили подробные инструкции о пересечении границ Европейских стран, транспортных сборах и налогах. Приятно удивили разумные цены на аренду авто и страховки. Офис находится в 50 метрах от здания аэровокзала и авто предоставляется там же. Так же вежливо и приветливо Давид встретил нас при возвращении. Автомобиль был в прекрасном состоянии, с автоматической коробкой, Ассистом паркинга, почти новый. Проблем никаких не возникло. Большое спасибо Edencars за высокий уровень обслуживания при Самой приятной цене, которую мы имели при аренде машин в Европе.
Tamás Jávor
EDENCARS is the place, where I don't only get a CAR, but my NEEDS for which I rent the car are fully TAKEN CARE OF. Thank you for your continual excellent service and high glexibility! Satisfied Client :)
"
New cars
Our cars are max 24 months old.
Friendly customer service
The whole process is done personally with our specialists
Free delivery
We will deliver your car to a chosen place in Bratislava.
VIP program
Always something more for loyal customers